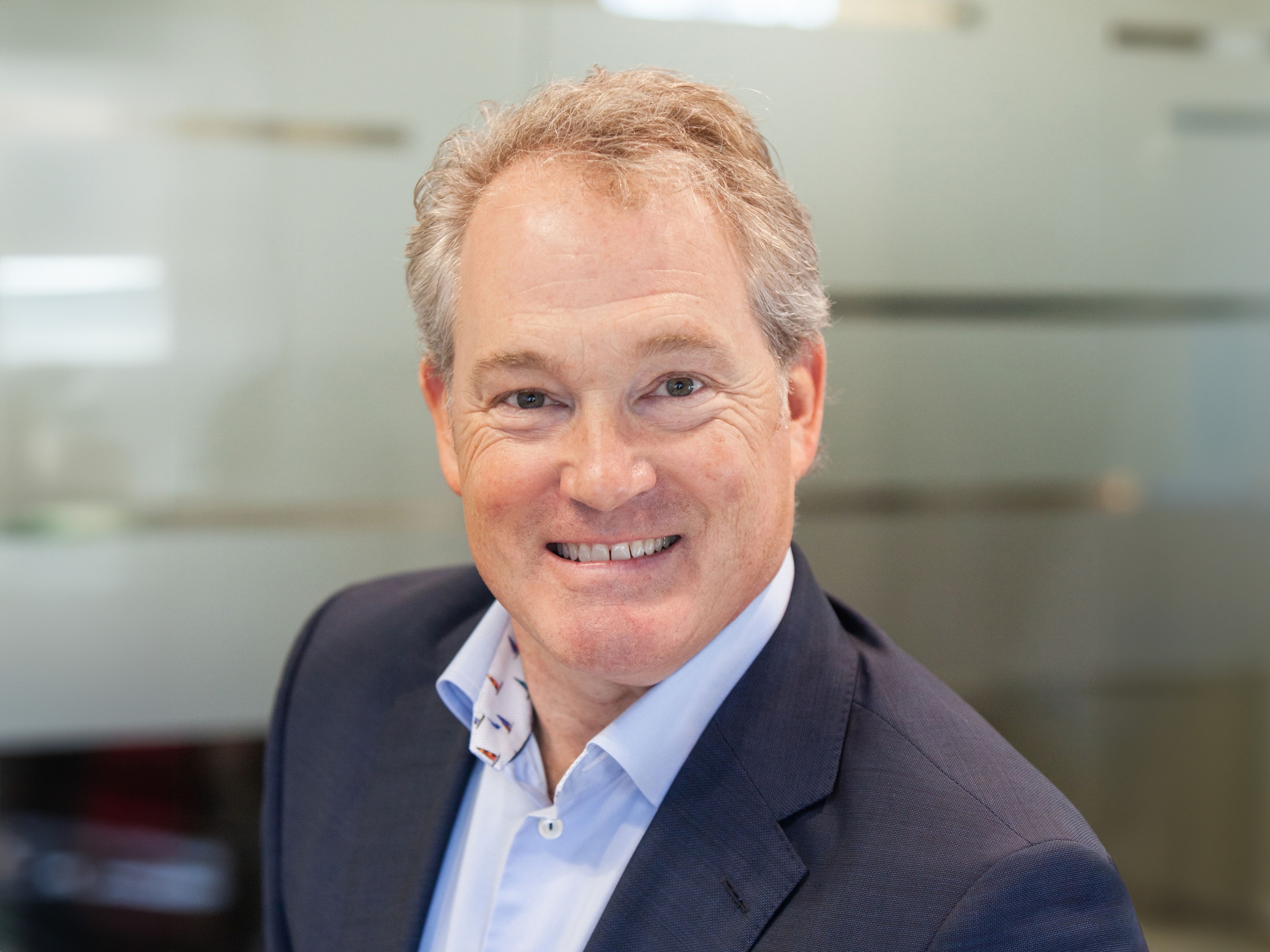 Cutting through industry "noise" to achieve clarity in your financial plan
The endless supply of financial information and advice from media and experts can be overwhelming, unclear and even contradictory. With all of the products and financial options, which are really the best for you? How can you be sure that you are really working toward your financial goals?
Robert Taylor is a Senior Financial Planner with one of the highest qualifications in the industry (FCSI). Rob's career in financial services started at Fortune Financial, after which he opened The Height of Excellence (THE) Financial Planning Group, which became part of Assante Capital Management Ltd. Rob's core belief in offering his clients a full financial planning solution fits with Assante Wealth Management's core beliefs. His focus on solving clients' problems resulted in being a recipient of the "Atlantic Advisor of the Year Award" – given to one advisor each year recognized for going "above and beyond" for clients.
Rob's breadth of knowledge and experience allows him to support every client situation – whether individual, family or business owner. Having owned retail and service businesses, Rob relates to other business owners. Rob fully understands the realities of cash flow, business partner dynamics, employee management issues, and financial challenges and opportunities in building a business. Others can read about cash flow in business books, but Rob can truly put himself in a business owners' shoes.
Finding Clarity
Rob Taylor can help you find clarity and build a finely-tuned plan specific to your own life. Helping clients understand all of the information presented and make informed decisions is Rob's specialty. Many times a client will come to Rob from another financial advisor, feeling like they lack clarity and understanding of their own portfolio. Rob's goal is to make everything crystal clear. Rob can show you how to pinpoint what information is important to you and how to leverage it.
Power of Understanding
Those looking for a financial advisor who includes them in each step of the decision process find a perfect fit with Rob. In his own life, Rob will not do anything without understanding "why". As a financial planner, Rob shows clients why and how each decision or action benefits their future.
Growing up in team sports, Rob learned and lives the reality that success lies in being a collective group, and that challenges must be faced together in achieving a goal. Clients greatly appreciate Rob for his consultative approach to financial planning. He will help you build a plan by first learning your entire financial story and goals. Just as when Rob coached senior athletic teams in Canada and abroad, his characteristics of persistence, patience, and creativity come together as a core strength, when finding different ways to present information until his client feels comfortable in understanding the direction and recommendations.
Importance of Planning
Rob believes that creating a solid financial plan is the necessary first step in advising clients on financial products and investments. Financial options cannot be offered as life solutions without first building a personalized plan for using them. The most valuable piece in any financial puzzle, is a solid plan.
Rate of return on investments is a fundamental marker of success, but often a short-term one. The bigger picture of ensuring your products match your overall planning needs is a bigger guarantee of long-term financial health. Rob sees his role as helping clients build a plan and a process, then fine tuning it – and the underlying financial products – to perfection.
Personally, as a current member and previous board member of the Progress Club, Rob is actively engaged in the Club's mandate of focused giving. Focused giving is about providing full support of volunteer time and financial means, to a small number of select charities. This way, a marked and focused impact can be made through donation of funds and giving of time. The popular annual Sports Celebrity Dinner, and Spring Auction are the Progress Clubs key fundraising events.
As part of Assante's Complete approach our advisors will work with your current accountant, lawyer, insurance provider etc to build your plan or they can leverage the exceptional investment management team and wealth planning group available through our sister company, CI Investments Inc., and Assante Private Client, a division of CI Private Counsel LP. for support.